SF-Bay High Security Locks Services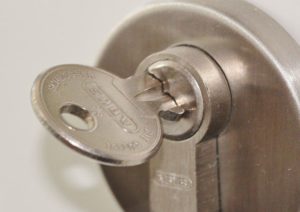 Bad Guys see High-Security Locks—and keep walking
If you think that your residential or commercial locks are strong enough to keep the bad guys out—you might want to think again—Sadly, some of the most common locking mechanisms offer little to no protection for you.
STAY ONE STEP AHEAD OF THE BAD GUYS…
Call San Francisco, CA's premier locksmith: San Francisco Locksmiths
San Francisco Locksmiths provides simple, relatively low-cost "high security" lock systems that will immediately make a dramatic difference in your home's or business' security.
Don't let the following security threats catch you off guard.
Stay Safe From Key Bumping Attacks
"Key Bumping"—the low-tech, easy-to-learn trend that is attacking our homes "Key Bumping" is a very low-tech crime—and with the help of shady online sites, takes very little training or practice. The bad news is that the bad guys can break into most homes with a set of bump keys bought online for as little as $30—and leave NO EVIDENCE of entry. You may not have heard of this growing crime trend, but it is attacking a growing number of Americans where we should feel the most secure: at home.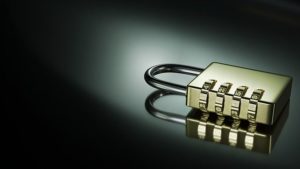 The bad guys know everything about "Key Bumping." Now's the time to get yourself educated: take a few moments to check out some recent news reports (to the right) and see for yourself what we're talking about…
Mul-T-Lock Solitions
Our solution: Install a high-security Mul-T-Lock cylinder, that has two independent locking mechanisms operated by a single, specially-designed Mul-T-Lock key. Your locks will be practically impossible to pick and no longer vulnerable to the infamous "bump key."
Beware of Unauthorized Key Duplication
Look around your neighborhood: how many locksmiths, hardware stores, malls, and shipping/mailbox shops are there—each with its own key duplicator? Who did you give your keys to lately? Don't trust your home's security to them. Without a key control system, you cannot be sure who has keys or how many keys have been made for your locks.
Think about it: there are tens of thousands of places where you can get a key duplicated; many of them are right near your home…
Our solution: The Mul-T-Lock patented key system offers total key control. With your purchase, the Mul-T-Lock ID Card will be given to you and your personal information will be securely kept on file. You—and only you—can request additional keys in the future using your Mul-T-Lock ID Card. Try the Mul-T-Lock today and grant yourself peace of mind—and know that there are NO unauthorized keys floating around.
Forced Entry—some things never go out of style
Even today—with all of the technological 'tricks' at their disposal—thieves still often simply force in doors or pry them open. When that doesn't work, they are often happy to physically attack the lock by drilling, hammering, wrenching or sawing the bolt.
Our solution: We use Mul-T-Lock cylinders along with the Mul-T-Lock ISO9001 Grade 1 Deadbolt, the industry's highest grade lock. This combo can withstand the demands of the toughest commercial applications—and is just as practical for residential use. All Mul-T-Lock cylinders are drill-resistant. Features of the ISO9001 Grade 1
Deadbolt include:
Bolts are made of a strong steel alloy, containing a hardened steel roller to nprevent cutting or sawing.
Steel balls cover mounting screws to protect against drilling.
Solid brass or bronze rotating trim rings.
Solid steel doorframe reinforcer with 3″ screws to protect against kick-ins.
Call us today to secure what matters most
628-225-4680